Enhance Your Home, Patio, or Garage With Sun, Insects, and Debris Protection
A Quality Solution With Endless Possibilities
Anchor Doors & Service offers Roll Screens from the same two great products that our roll shutters come from, Pentagon and Talius.
Professionally Installed Retractable Garage, Entry door, Windows, and Patio Screens
Anchor Doors & Service offers Roll Screens from the same two great products that our roll shutters come from, Pentagon and Talius.
Block the Sun, Not Your View
Roll Screens are designed with your unique home, patio, deck, gazebo, or pool house in mind. These shutters can be adjusted to provide shade when you need it most. When not in use, the screen retracts neatly into a panel box.
Roll Screens let you enjoy a cool, comfortable environment without sacrificing your view. Enjoy your outdoor living space free from wind and insects – allowing you to enjoy your space any time of the day.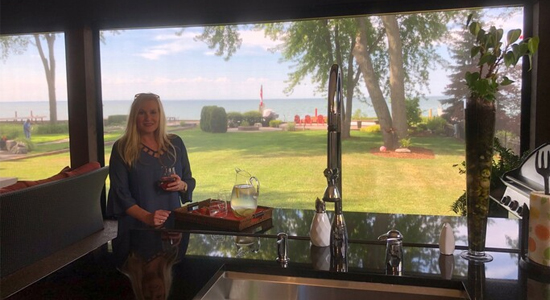 A Quality Solution With Endless Possibilities
Easy to see through and completely retractable, Please contact one of our knowledgeable representatives to find the best solution for your specific Home, Patio, or gazebo enclosures.
A Quality Solution with Endless Possibilities
Retractable roll screens offer climate control, sunshade without blocking your view. Available in 95%, 90%, and Tuff Screen options and colours. Great for Patios, Doors, Windows, and Gazebos
Enhance Your Outdoor Dining Experience
Enjoy Your Patio Without All the Insects!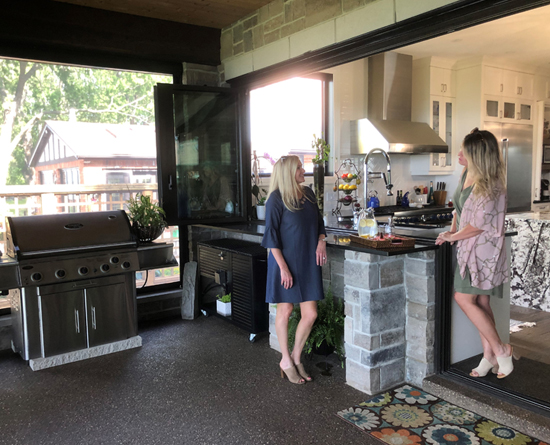 The Benefits Of Roll Screens Are Endless
Roll Screens offer insect protection. In addition to providing superior sun protection and energy efficiency, Roll Screens also greatly reduce the amount of insects entering your home or outdoor living space. They are the perfect solution for your deck, patio or even garage. Enhance your outdoor living with a completely retractable screen room that protects you from insects. Anywhere you want privacy, insect reduction, and comfort
Our screens depending on the application can easily be operated manually, with tape, crank or motor and it fits neatly into a small overhead box.
If you have an extremely large opening they can be split to into multiple sections that are operated together. The roll screens can be easily cleaned with water.
Now you can enjoy a cool and relaxing environment without having to deal with annoying bug bites and intrusions.
For over 20 years, Windsor & Essex County, Chatham & Kent County has trusted Anchor Doors & Service for top quality garage door installation, replacement, and repairs from our industry professionals. Whether you have a malfunctioning door or operator, are remodeling and want to upgrade your garage door, or need a brand new installation for your recently-built new home, we offer top quality products and the best workmanship around. Discover why we are quickly becoming the most trusted resource for Residential and Commercial Garage Doors, Handicap Operators, Dock Levelers, Shelters, Seals and Dock Equipment.  

If you don't see your location listed below, please feel free to call our office and inquire about your particular service area. We are always available to answer any questions you may have, even after regular business hours!
Fully Trained And Certified
Same Day Service Available
Customer Satisfaction Guarantee
I cannot say enough good things about Anchor Doors. They were quick, courteous, and did a wonderful job assessing my issue and then replacing the weather stripping on my 2 garage doors. Mike was extremely punctual, knowledgeable, and professional. I would not hesitate to use Anchor again and will be recommending them to family and friends in the future.
Great people to deal with. I went to a couple other garage door places but Anchor doors went above & beyond in helping us & answering all our questions. Nice showroom with many options. Love our new garage door!
Recently bought a new house that came with old functioning equipment and needed to source a non-available part. They helped put something together for me, just to help. I will most certainly recommend them. Cheers!
I got new garage door from anchor doors last week. Customer service is excellent. And quality of work is great.
Great door..excellent installer..did a perfect job installing the door..good service..friendly helpful sales staff.